Why we fell in love with 140 Cafe- starting with their Rooted Eggs & the FAMOUS Donuts: Guest Bloggers Nikki Milne & Tazz Wright from the Perth Collective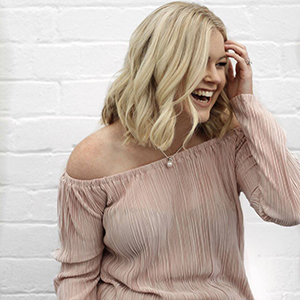 Nikki Milne is one of Western Australia's most powerful social media influencers, a small business consultant, and founder of The Perth Collective, a platform promoting female-run small businesses in Western Australia – go girl power. 
We were extremely lucky to have her and her partner in crime, Tazz Wright, in Bunbury recently. Here is what they unearthed!
1 hour and 39 Minutes to Bunbury's famous Donuts, seductive interiors and food that will leave you wanting to move to Bunbury….. trust us its worth the drive.  Cafe140 the place where food, friends and style meet but with a level of such authenticity.
This is where we fell in love with the jewel of Bunbury. Its vibrant and exciting and the atmosphere is so unique that We couldn't possibly imagine it anywhere else. With its understated vibe, eclectic bunch of people, passion and relaxed feel it makes Us so proud to be West Australian.

  Delighted to arrive in time for Breakfast our socks were soon blown off. Nikki ordered the Rooted Eggs Benedict – a spin on the classic with Beetroot Hollandaise, wholely-holy!!!!!!!!! Visually it looked too gorgeous to eat and it was a pleasure to photograph! Nikki can actually be quoted as saying its the BEST breakfast She has ever eaten!
Tazz, not usually a fan of Hash Browns took a chance and ordered the Morning Glory Burger – Inspired by Owner Kristy's trip to Christchurch in NZ. True, it was another knockout dish!  Want to check out more of the menu? Follow this link now oneforty.com.au/menu-day/…. but be warned it will have you jumping in your car for breakfast in Bunbury.
With a turn of a door handle, you enter into the most aromatic, tastebud tantalizing, rustic Bakery – Bread and Butter the proud sister that resides next door.    
Here is where you find one of the best donuts We have ever tasted, all freshly made daily, with authentic fillings that your taste buds will thank you for. 
The aroma of the fresh bread with a smoked outer crust grabs your attention and it's simply too enticing to ignore. It would be simply, be too rude to walk out the door without one, wouldn't it!
Once you taste the first slice of this wood-fired bread, it will be demolished in no time. We can now understand why they have people driving to Bunbury to buy their bread fortnightly, then return to Perth- freezing it to last.  To accompany these amazing grazing delights there is an in-house Sexy Red Wine-a terrific local Crisp Red. 
Bunbury is hidden jewel, one we feel is on the verge of a huge revival. Support the country folk, take a drive down the Hwy, spend a day or even a night exploring this gem of a town.
IN SUMMARY
1️⃣ @140cafebunbury has the best breakfast I have EVER eaten 🙌 (see my Insta stories)
2️⃣ There is soooo many amazing businesses hiding in Bunbury & the surrounding areas that today I had the pleasure of discovering 👏
3️⃣ Bunbury took us only 1 hour & 39 minutes to get to…. it's so much closer than I thought "day trip anyone?"
4️⃣ EVERY cafe should have a swing, so cool @140cafebunbury
5️⃣ @breadandbutterwoodfired famous donuts are worth the trip just to experience 😱😱😱🙌🙌🙌 6️⃣ I fell in love with Bunbury, its people & their food today, YOU must visit 🙌
Thanks, Perth Collective!
BGx
Images: @saltedcreativeperth
See the original post here. Note: This is not a sponsored post and is their real and raw review of 140 Cafe and Bunbury.
P.S The Perth Collective will be hosting more Bunbury social media workshops in November. Stay tuned for details.