Water for everyone
Bunbury has an enviable location, with three types of waterways surrounding it. Koombana Bay with it's calm waters, the Indian Ocean for surfing and fishing and the Leschenault Inlet, home to mangroves and waterbirds.
Koombana Bay
Koombana Bay is just a short stroll north from the City Centre. Find yourself swimming with dolphins in the clear, calm water, relaxing on the beautiful sandy shore of Koombana Beach, sailing around with friends or dining out along the Marlston Waterfront. With children's playground, BBQ facilities and picnic areas, Koombana Bay is a great place for the whole family to soak up the sun and enjoy much of what Bunbury is about – lifestyle, exquisite dining and family fun.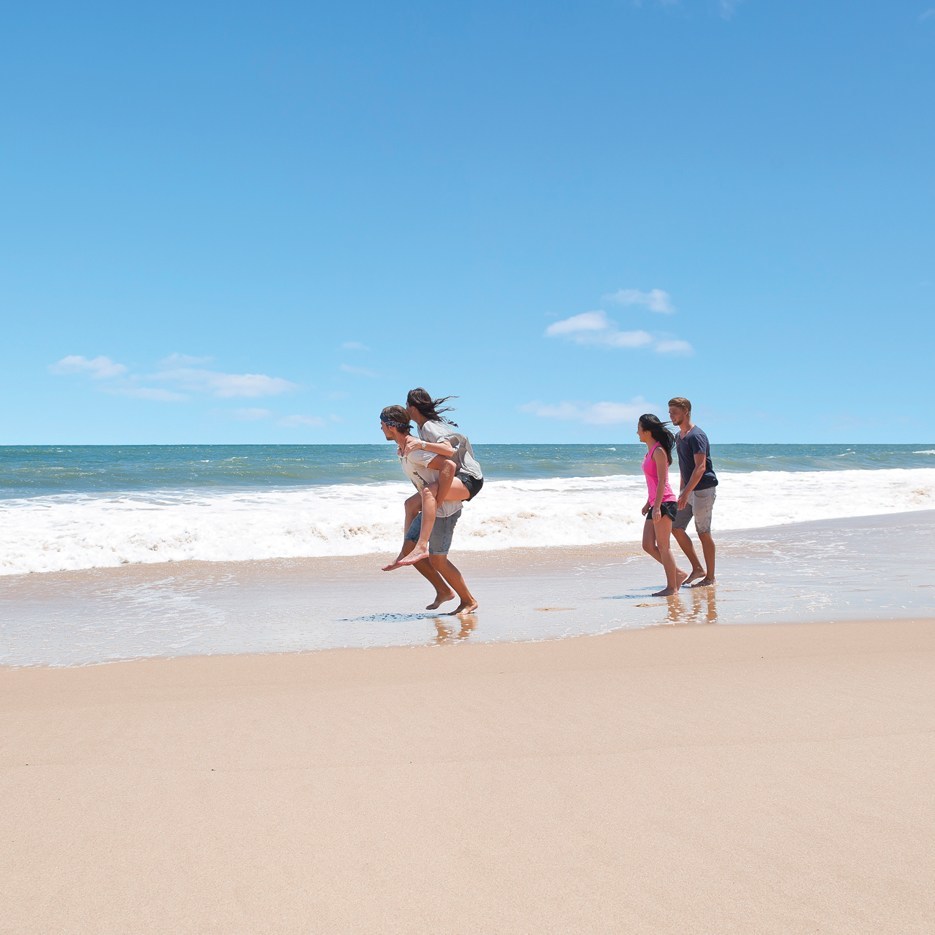 Indian Ocean
Long, white sandy beaches are a trademark of the Geographe Region. Bordered on the west side by the Indian Ocean, Bunbury's coastline has something for everyone – from great fishing spots at the northern end at Binningup or Myalup Beach, beautiful swimming spots at Peppermint Grove Beach to the south. Bunbury's Back Beach on Ocean Drive is a holiday hub with surf lifesaver patrolled beaches during the summer months.
Leschenault Inlet
Bunbury's largest waterway, the Leschenault Estuary stretches from the foot of the CBD north past Eaton and Australind and is frequented by residents and visitors for recreational water sport. The Leschenault Inlet, close to the centre of town and connecting to Koombana Bay is regularly visited by the Koombana Bay Dolphins.
The northern end of the estuary is home to 25,000 year old white mangroves – the most southern population of its kind in Australia. This unique ecosystem has more than 60 species of waterbirds and is accessible through extensive boardwalks, complete with interpretive signage.
Wyalup Rocky Point
The extensive basalt rock formations at Wyalup Rocky Point were deposited thousands of years ago by flowing lava and now create a distinct and eye catching feature on the Back Beach. Landscaped picnic areas overlooking the basalt are the perfect place to watch the sunset.